Slateman Triathlon - Chris Stirling
"Another tough day at the amazing Slateman Triathlon, 10 place improvement on last year, 17th today. Some promising improvements. Great to be back racing. Highlight of my day, Ian Holmes does Triathlon too! Legend"
"So there it is, first triathlon of 2015 completed, its always a relief to get the first one out of the way, I find pre race nerves are always a little heightened, but soon as the start gun goes all that disappears and race auto pilot takes control.
What better place to kick things off than Llanberis, Snowdonia and the amazing Slatemantriathlon. It really has a big race atmosphere, friendly feel, great competition and an awesome course. Over 1200 people took part in the race on Sunday, long may this continue.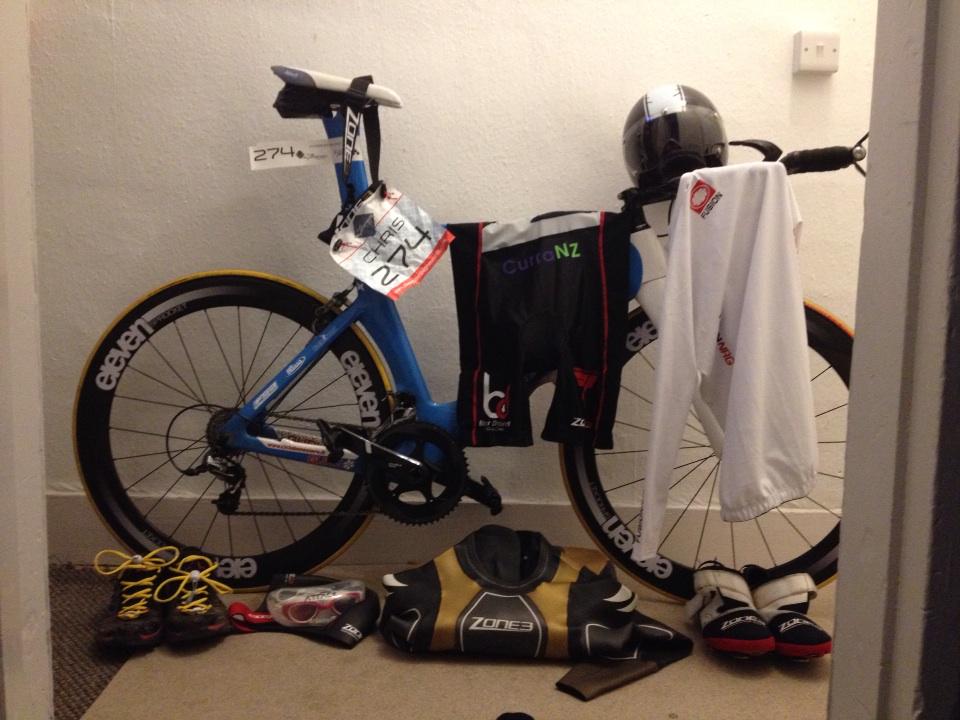 Ready to roll!
The race is short and fast by my usual standards so pre race goals were short and sweet. A better swim, hold back a little on the bike and finish with a strong run. Last year I was 178th out of the water and finished 27th, I had to really hammer the bike for that, hence all the work on swimming through winter.
Last year I was actually scared at the start of the swim, this year I felt loads more relaxed and confident. I was a bit disappointed the swim was shortened, but again not enough to worry me. I decided not to change my plan for the swim, go out hard, not too hard, then settle down. With the shortening,  flat out from the start  would have been more appropriate strategy but the plan will go with me to Celtman and Norseman, good to get it ingrained. I made a mistake positioning at the start, way to far right, but at the front. I tend to pull slightly right and the distance was greater, mental note, think about this and assess as soon as you get in the water, it was a little too late before I noticed.
I hit the first buoy wide, nice not to be involved in the madness in tight, turned and settled down. I felt stronger as I went on and swam at a pace I would be comfortable at for a long time. Only one lung full of water on the way round, the water was fresh but I did not feel cold. I got out and realized I had actually enjoyed that swim and felt fresh. From 178th last year to 71st this year, think we can take that as a success Blair Davies ;)."
Full race report can be found on Chris' site: http://chrisstirling.blogspot.co.uk/2015/05/slateman-triathlon-2015.html
---